---
If you've been paying attention to popular culture for the past few years, chances are you've heard of the Netflix original series Stranger Things. If you've really been paying attention, you may have noticed a sudden rise in popularity of the tabletop game Dungeons & Dragons. While there is definitely a correlation between the two phenomena, there might be more to the legendary "game of geeks" than you think…
D&D first hit the shelves in the early 1970's. In its first year, the game had around one thousand fans playing the roles of wizards and warriors. In its second year, that number tripled. By 2007 over six million people around the world reported playing D&D on a regular basis, making it the most popular roleplaying tabletop game of all time. So why is it that a game made up of just some oddly shaped dice, a grid, and a big dose of imagination has skyrocketed to such fame? The answer is simple: roleplay.
Roleplay is an intriguing concept. You don't just put on a silly purple hat and become a wizard, you have to adopt a wizard's characteristics. Your character is no longer imaginary…your character is truly you. The actions are of your character. The consequences are of your character. The real you is completely free from the story. This freedom is a major benefit of roleplay and the game itself.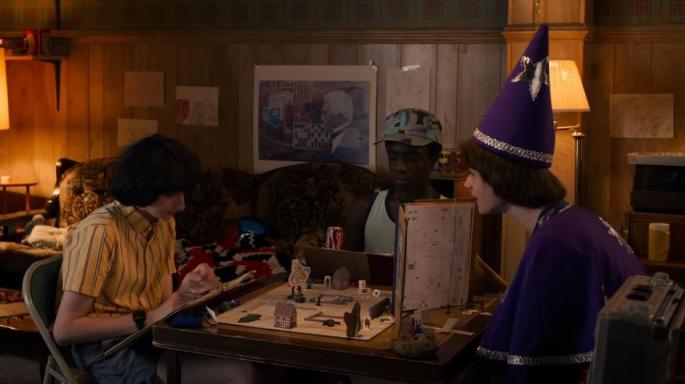 Imagine a world filled with magic, monsters, and quests of incredible grandeur. Now imagine that you can do or be anything you wish in that world. Imagine that freedom. All of a sudden, the world isn't such an intimidating place. You can experiment with your morality and take risks that may have seemed impossible before. If you succeed, congratulations…it's just a game. If you fail, trip, stumble, or fall…it's still just a game! There is no risk of embarrassment. You didn't make that mistake, your character did. When there's no embarrassment involved, you might find yourself becoming a bit braver than you thought you could be. Roleplay is the perfect opportunity to grow. Your character is a vehicle for self-discovery and that vehicle can never crash. You're immune from real-world consequences but you can still learn them in real-time.
You're finally allowed to make mistakes.
The magic of D&D has been growing in popularity nonstop since it's humble beginnings in the early 70's. Here at Guardian Adventures, we fully support the roleplaying juggernaut. It's a fantastic and fantastical adventure for our kids, teens, and adults where they can grow as heroes in a safe space made up of imagination and comradery. That's why every other Friday evening we embark on quests of our own with the 5th Edition of D&D here at The Castle!
Our biweekly D&D events have rapidly become some of our most popular Friday Night Adventures. The exponential increase in attendance has actually become so great that we are now implementing a limit to the roster. The capacity for attendance will from now on sit at 8 participants per DM (dungeon master) with a maximum of 2 DM's per session. This means that the roster will either be closed at 8 attendees or 16 if enough interest arises. With this capacity in place, pre-registration (24 hours or more in advance) will be required for all D&D events at Guardian Adventures. The event registration will close the day before the event. If you don't want to miss an opportunity to resume your quest, or give the legendary game a try, pre-register today at www.guardup.com/events/
---