It's not every day that your child turns another year older and that can be tough when we are in a time of social exclusion.  We have the solution for your homebound hero:
Online Birthday Party Adventures
Allow us to take your birthday hero and their friends on an online interactive journey unlike no other.  Our professional instructors weave a tale of magical places where your heroes will fight monsters and save the world along the way.
---
A short list of the possible themed parties we can run for you:
Take up the mantle of knight, warrior princess, or fantasy creatures as we bring stories from the realm of medieval fantasy to life.
Step back in time with your friends and do battle like the noble warriors of times past. A fully costumed instructor will lead your party, dressed as a warrior from either medieval England or a fantasy realm from your favorite book. Kids are encouraged to wear costumes too, as they play fun interactive online games.
Also, if you are interested in medieval fantasy, you should check out our Wizards & Warriors STEM Summer Camp for a summer of adventure, monsters, and learning!
---
Ditch the damsel in distress cliche with our Warrior Princess Custom Birthday Party.
Dark forces have overtaken the land and now you and your friends are the last hope for your kingdom. Pick up your sword, straighten your tiara, and dive into adventure as you quest to restore the balance of good and evil. Magical creatures and mystical new friends are waiting to assist you on your journey, but make haste! Time is running out and only the Warrior Princess can save the day.
---
Grab your super suit because it's time to save the world!
When a distress call is received, a lone defender appears to lead you and your friends through the City of SuperNova. SuperNova, once a superheroes capital, has now fallen victim to the clutches of an evil crime lord. On your journey to save the city, you'll discover clues that will lead you and your team towards a dangerous discovery! One wrong turn and it could spell the end for your team of heroes or the city itself…
Kids are encouraged to wear their superhero costumes and have their superhero name chosen.
---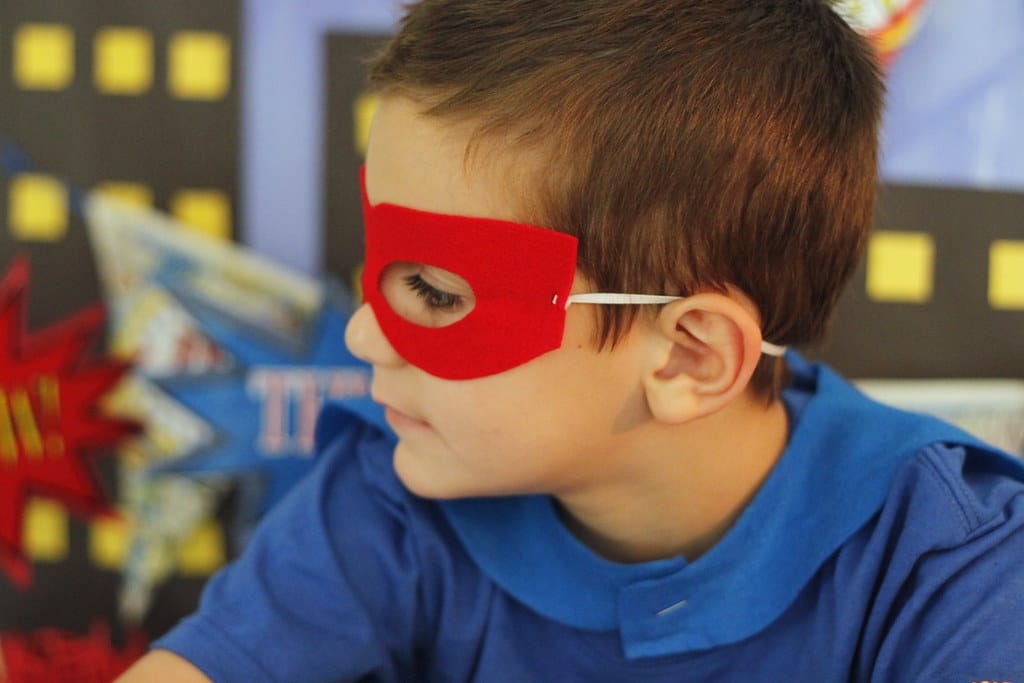 Braaaiiinnss…
Put together a team of your friends and attempt to survive a zombie apocalypse by stepping into Professor Professerton's laboratory to meet pets unlike any other. Help the Professor with his mad science experiments, while keeping the Zombie Apocalypse at bay. You may just have to save someone's life with a zombie antidote.
Also, if you are interested Zombies and NERF, you should consider our Zombie STEM Summer Camp for exciting summer adventure filled with Zombies and learning!
---
---
Create A Custom Adventure:
Why have a party when you can have an Adventure? The biggest and best party option at Guardian Adventures is the Points & Powers Birthday Party. Learn the game rules and then take on the role of a brave warrior, wise wizard or fearless healer. Then go forth into a customized adventure in a live action story. Costumed instructors provide monsters or brigands to fight, villagers to rescue, and everything else you'll encounter. Scenery and props transport you to underground lairs, castle halls, haunted graveyards, or wherever the story takes you.  You design the theme of the party, we make your vision come true. The ending is unknown because you decide the outcome!
---
Using a list of simple at-home items like paper towel rolls and cardboard boxes, we'll keep your young heroes entertained as they help craft adventure props. The adventure is physically active and may include dance, exercise, or scavenger hut components woven into the fun.  
Join us today and let the journey unfold!
Details:
Attendees required to have a computer with camera and microphone

10 participants per Host

1 Hour Adventure (longer sessions available as add-on)

Material lists and technical information provided prior to the adventure