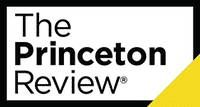 Students in Asia will be training for a trip to Mars this summer.
Meghan Gardner of Guardian Adventures, Inc. has joined with Professor Joe Blatt of Harvard Graduate School of Education, Dr. Uche Amaechi of the Fletcher Maynard Academy, and Andrew Gil from ST Unitas, the parent company of The Princeton Review, to create a new organization called The Stem Initiative which will be opening a series of STEM and story-based summer camps throughout Asia. Gardner, Blatt, and Amaechi designed the full curriculum and story about a trip to Mars for grades 2-6 students. This summer, the first location will be at Seoul National University (http://en.snu.ac.kr/), and the second site is at Se-Jong University (http://eng.sejong.ac.kr/index.do ), which will be a residential camp.
This year, the STEM Initiative will engage day and residential campers in experiential science, technology, engineering, and math projects that foster a deep understanding of fundamental education concepts, while modeling collaboration and inspiring innovation. Campers will be joining a mythical company named Space Time Continuum, Inc. as they solve challenges and work jointly on projects based on sending a spaceship from Earth to Mars and then establishing a colony on the planet. Both the US team and ST Unitas plan to keep the mission growing and expand to additional countries in future years.
Gardner brings unique expertise to this venture. As CEO of Guardian Adventures, Inc. she has been a guest lecturer at Harvard Graduate School of Education for the past 4 years, teaching students about Guardian Adventures's progressive approach to using interactive stories and live adventures for teaching STEM and life skills. The benefits of using stories to educate include creating context for better understanding as well as retention, motivating students to learn more by capturing their imagination, and providing a sense of belonging as they discover their own role in the greater story. Guardian Adventures runs Wizards & Warriors (www.SwordSummerCamp.com) and Zombie (www.ZombieSummerCamp.com) STEM summer camps and year-round programs for all ages. Guardian Adventures is also partnering with Boston area shelters to bring homeless kids into their camps this summer.