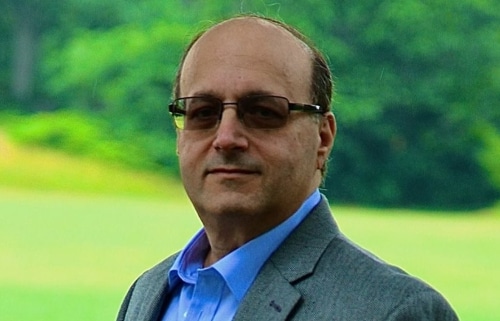 Respect On & Offline: A Letter From Operations Director Michael Matfess
Dear Parents,
It has come to our attention at Guardian Adventures that some members of our community are active in an online chat group on Discord.  Discord, for those not familiar with it, is a proprietary freeware VoIP application and digital distribution platform—designed initially for the video gaming community—that specializes in text, image, video and audio communication between users in a chat channel.  This group can be a great way for kids who have met at Guardian Adventures to socialize when they aren't together at the castle or at camp.  The risk is that it can also become toxic. 
Recently, some members have left Guardian Adventures or curtailed some of their activities here telling us it was because they no longer identified this as a safe space due to the actions or comments of some people on Discord. Obviously, while we have no control over what your children or teens do when they are not at Guardian Adventures, we are concerned that members of our community would behave in a way that makes others feel unsafe.  We understand that kids and teens may think they are being heroes by getting everyone to "do what is right". However, the reality of the situation may be more complex than what they perceive and in their zealousness, they can even become bullies. 
We would like to ask each of you to speak to your kids and teens about the online community and appropriate behavior.  Remind them that things posted in group chats are NOT private and, like everything else on the internet, they never go away.  Let them know that it is up to them whether to participate in various online communities like Discord, Facebook, and others. Most importantly, please remind them that even when they know they are right, it isn't acceptable to force others to go along or to ridicule people for not sharing their perspective. 
Finally, let me reiterate that Guardian Adventures is an inclusive community.  We believe that everyone deserves to be treated with dignity and respect. We do not tolerate bullying in any form.  That being said, we cannot impact anyone's behavior on social media platforms outside of our adventure space where we do not moderate or control their actions.  We rely on individuals to self-edit while on social media as a sign of true heroism, character, and maturity. And we hope that our heroes remember that Compassion is the most vital of the three tenets of a hero.
Thank you for being a part of our diverse and special family.  We look forward to adventuring with you for a long time to come.
Michael Matfess
Operations Director